The Time Change as an anti-aging benefit
For men only. Changing the time of your biological clock.
Older men do not waste unnecessary words. Seniors do not waste time speaking correct corporate newspeak.
You have had successful projects, brought up children and you have been always self-sufficient. And now, when you've reached a certain age, you feel tired and it is not how it used to be.
What happened? Nothing special. Time just called in and you don't want to give up yet, because you want to do what you did before. Maybe you want to pass your company to your grandchildren, because your children are going their own way and the time is running fast.
You have not made a mistake. Life tested you a thousand times. You do not solve any crisis, you know where you belong, you fulfill all personal and corporate roles. But the age…
You are not a friend of chemical medication for pressure, blood sugar or sleep. You don't like psychotherapy or reconciliation with aging. You do not want to talk about it because you never talked about it and you managed it all by yourself.
Your exact time of life cannot be determined, but the change in time is possible. By reducing the biological age by 10, 15 years. Fifteen years to live again!
The fact that body does not work so well means, that it's more difficult for the body to manage adaptation to environmental influences. Those influences are physical, chemical and biological, because this is our World. Even all social, managerial, emotional processes are just a signal of an environment that generates the specific neurological, endocrine and metabolic response of your organism. They therefore have their connection to basic natural laws and processes. Even every emotion is just contacting the hormone with the receptor, whether it's pleasant or not.
We just grew older, our cellular activity weakened, and "cellular internet" slowed down. Something is sore, something is not working, and there are signs of various civilization diseases such as diabetes, Alzheimer's, Parkinson's disease, impairment of cognitive function and condition...
There is nothing else. Only physics, chemistry, and body biology in contact with the environment. Key concepts are cellular health, healthy cell nutrition to ensure their proper functioning, gene expression and redox process that effectively resists entropy, even though temporarily.
That's what the anti-aging program Age Back DRIVE is all about.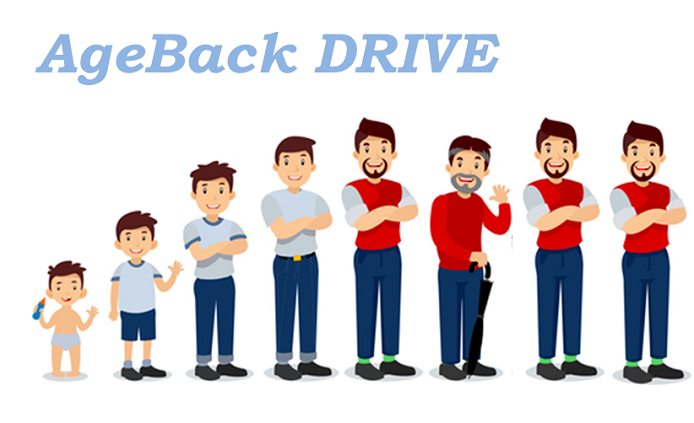 You do not have to talk about your problems. Just like before. The body knows what it needs, we just have to give it to it. This program is not about talking, it's about restoring physical, chemical and biological processes, restoring adaptive mechanisms, restoring cellular activity, and accelerating the "cellular internet" to your previous level 10-15 years ago. And it will be like it was before.
We will guide you through measurements. You will get numbers, charts, graphs and curves, to have an objectified path and not to just rely on feelings.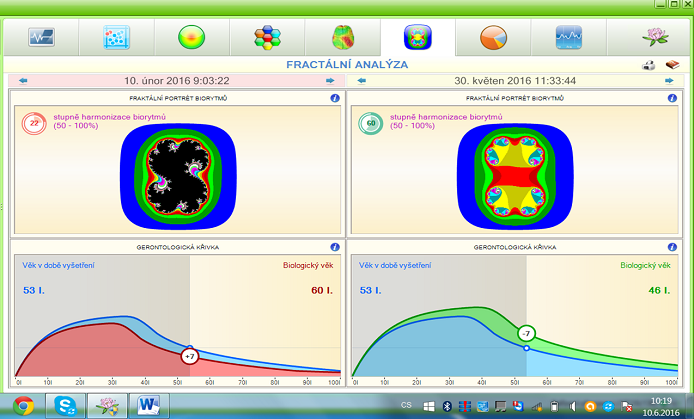 Pareto's rule and Gaussian curve apply here as well. Change 20% of the causes and you will affect 80% of the consequences. You have an 80% chance that you don't need anything else.
Because it is possible.
Manager in exposed position:
Age at the time of examination: 53 years
Measurement: February 2016
Biological age: 60
Multiple symptoms of stress, the onset of civilization diseases, medication.
Three months in AgeBack DRIVE.
Measurement: May 2016
Biological age: 46
No symptoms and no medication.
The difference is 14 years in 3-4 months.
AgeBack DRIVE does not appeal to either feelings or morals, nor does it promise subsidies. It does not waste any unnecessary words. AgeBack DRIVE is a way to restore health and performance to the level of 40-45 years of the calendar age.
More info in person:
+420 777 806 430 Roman Basta